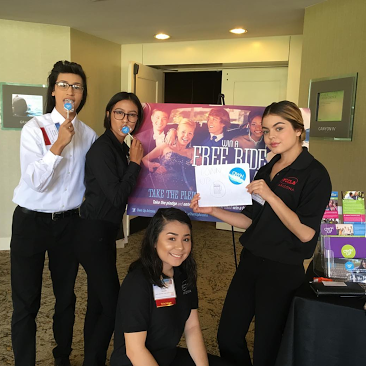 Each year we reach out on a more personal level with the students and offer an interactive contest to help build awareness around our mission. This year was no exception to awesomeness, as we had many entries again and tons of likes and shares, and landed on our winners down in Tuscon of all places!
Congrats to the lucky winners of a completely free and roooooomy ride to the prom in style!
Thank you for being responsible and proactive!
#ownupaz